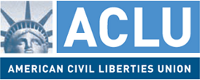 Champaign
County ACLU
Home
Contact us
Student chapter
Newsletters
Awards
Minutes

National and Illinois
Join the ACLU

What is the ACLU?
A brief history
Choosing cases
How it works
FOIA Guide
Illinois ACLU
Drone policy
National ACLU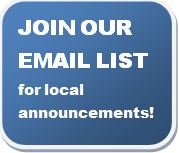 Join member listserv
If using Gmail, your listserv membership confirmation request may be under your Promotions tab.
These web pages, maintained by the Champaign County ACLU, were last updated on 16oct19 by bi

Above is a screenshot of the graphics used in our original website, designed by Steering Committee member Stuart Laird in 2002. Stuart has also generated much of the content of the site. In 2013, the pages were converted to HTML5 and the original graphics were replaced with a left-side menu bar that could easily include new menu items.
---
Contact information for the Champaign County ACLU Chapter
If you believe your civil liberties have been violated and you need assistance, contact the ACLU office for the state in which you live. In Illinois, contact the Illinois Division in Chicago at 1-800-572-1092.
If you are interested in joining the ACLU or want more information, send email to info@aclu-cu.org.
The local ACLU Steering Committee meets at 7:00 p.m. on the second Thursday of each month at the Champaign Public Library. The May meeting will be in room 222 on the second floor, the Busey Bank Conference Room. All other meetings will be in room 215 on the second floor, the Friends Conference Room. Meeting dates:

January 9, February 13, March 12, April 9, May 14 and June 11.
Officers

   President       Carol Spindel     cspindel7     (at) gmail.com
   Vice-President  Carol Leff        Carolleff1947 (at) gmail.com
   Secretary       Richard Schnuer   rschnuer      (at) gmail.com
   Treasurer       Karl Weingartner  kweingar      (at) illinois.edu

Steering Committee
Tony Allegretti
Amani Ayad
Bill Brown
Barbara Hudgings
Bob Illyes
Barbara Jones
Bob Kugel
Carol Leff
Ben Mueller
Esther Patt
Leslie Reagan
Richard Schnuer
Melissa Schoeplein
Carol Spindel
Karl Weingartner
Marsha Woodbury
Ruth Wyman
Emeriti
Susan Cohen
Harry Hilton
Stuart Laird
Shirley Stillinger
Founders
James S. Ayars was elected chair at our first meeting on November 28, 1961. He was an activist for civil liberties, human rights and peace, an author of books for young people, and a technical editor at the Illinois Natural History Survey. Details are available from the UI Library Archives.


Victor J. Stone was elected to our first executive committee and remained involved for almost 50 years. He was described by Colleen Connell, Executive Director of the Illinois ACLU, as "a giant of constitutional jurisprudence." Details may be found at the AAUP and the UI College of Law.